How to Become an Adult
Season 1, Episode 43
Air date
February 19th 2014
Competition
League 2
Team
Southend United
Fifa Date
April 22nd 2014
Episode guide
Previous
YA YA YA YA YA BAMBA!
Next
The Last Game!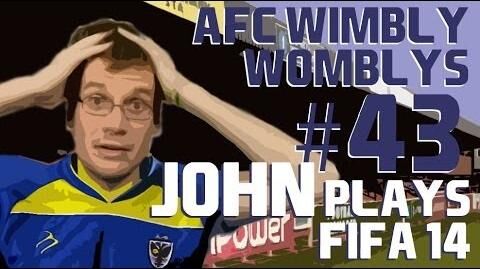 Wimbledon
0 - 2
Southend United
42' W. Atkinson

75' S. Njie
How to Become an Adult at Nerdfighteria Wiki.
How to Become an Adult at Nerdfighter Football Club.
Ad blocker interference detected!
Wikia is a free-to-use site that makes money from advertising. We have a modified experience for viewers using ad blockers

Wikia is not accessible if you've made further modifications. Remove the custom ad blocker rule(s) and the page will load as expected.