The correct title of this episode is FA Cup Final. The title is different to distinguish it from another episode of the same title.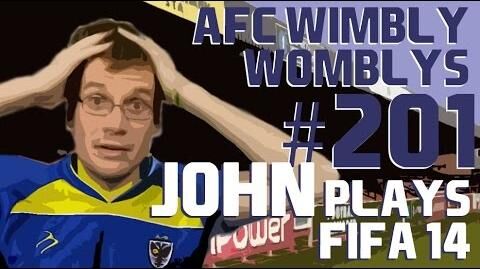 Wimbledon
3 - 0
Manchester United
Hells Pells 5'

Other John Green 45'

Bald John Green 63'
Wimbledon
Manchester United
22 S. Brown
1 De Gea

2 Rafael

15 N. Vidić (Off 68')

12 C. Smalling

22 Fábio

24 D. Fletcher

36 João Moutinho

24 A. Valencia

18 A. Young (Off 59')

26 S. Kagawa

14 E. Cavani

Substitutions

17 Nani (On 59')

4 P. Jones (On 68')
FA Cup Final at Nerdfighteria Wiki.
FA Cup Final at Wimbly Wombly Analysis.
Ad blocker interference detected!
Wikia is a free-to-use site that makes money from advertising. We have a modified experience for viewers using ad blockers

Wikia is not accessible if you've made further modifications. Remove the custom ad blocker rule(s) and the page will load as expected.